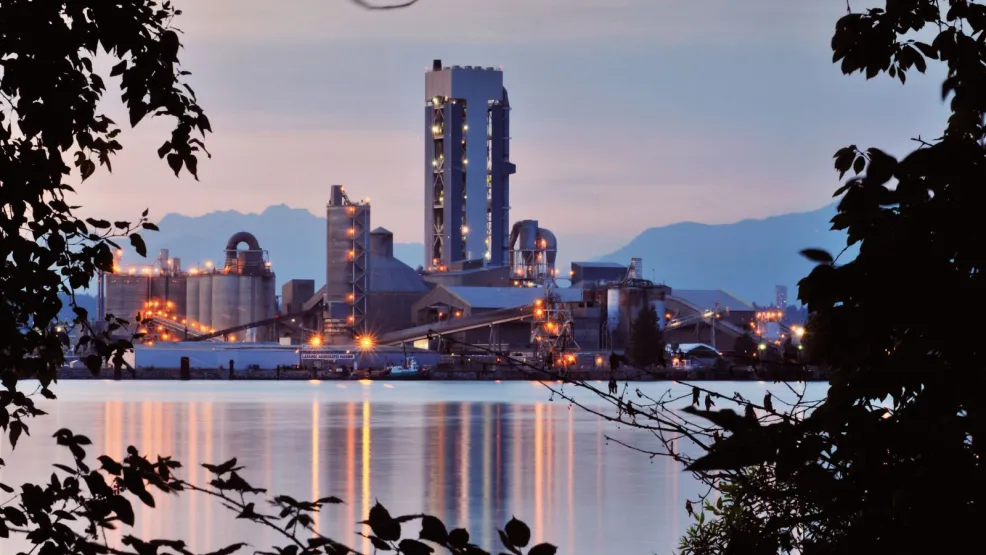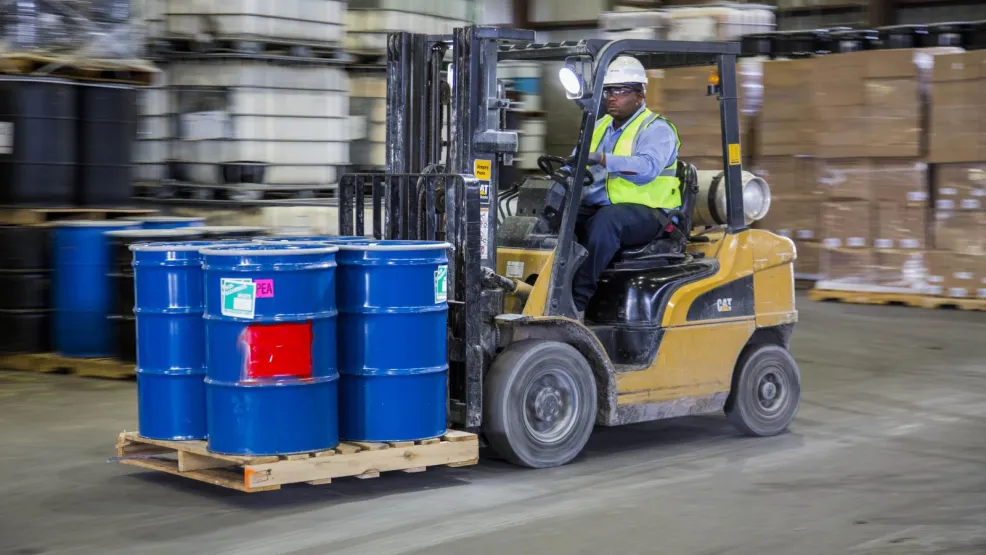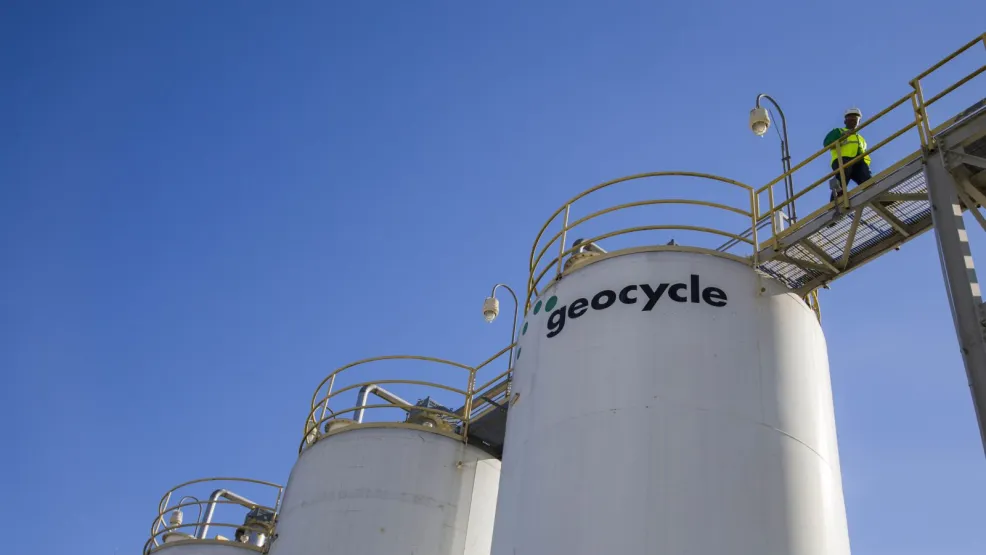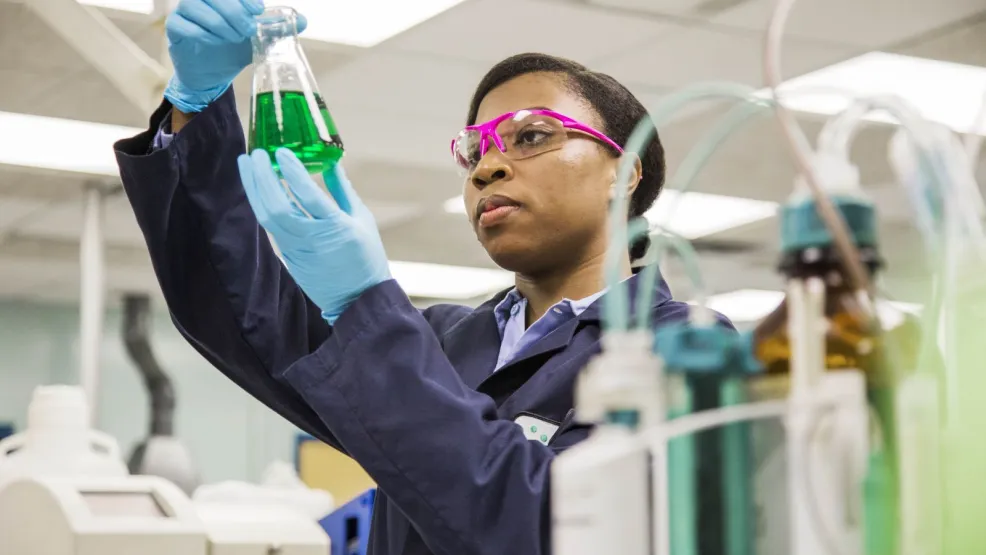 Overview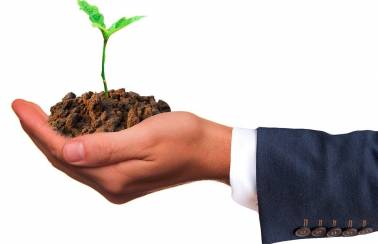 Geocycle Canada is a part of the global Geocycle network. We partner with industries, service companies and municipalities to help them achieve their environmental commitments, by providing waste management solutions that are practical, economical and sustainable. We collaborate closely with them to understand their specific requirements and construct tailored solutions.
We share a commitment to a zero-waste future with our customers.
We work towards a regenerative economy and zero-waste society by minimizing and repurposing waste.
We work together with customers and partners to find the most sustainable solution for waste. We employ the technology of co-processing which offers an environmentally friendly solution for handling waste and conserves scarce resources, reduces emissions and cuts CO2 emissions from waste while leaving zero residue.
Thus co-processing achieves a demonstrably superior environmental performance compared to landfilling or incineration.
We offer responsible, zero-landfill solutions on an unparalleled operational scale. We operate facilities in British Columbia, Alberta, Quebec, Ontario and Nova Scotia.
Our Customers across Canada include many Fortune 500 companies.
In 2018, Geocycle Canada reduced the amount of waste going to Canadian landfills by more than 500,000 tons.
Our Expertise
Geocycle Canada is uniquely positioned to enable state-of-the-art, sustainable manufacturing systems through its modern facilities, trained work force and tailored processes.
We offer sustainable waste management solutions through co-processing in cement kilns, an efficient, safe, and environmentally friendly technology for waste management.
Co-processing achieves a superior environmental performance compared to competing alternatives, which is demonstrated by life-cycle assessment studies. It significantly reduces greenhouse gas emissions and leaves no residue.It guarantees the complete destruction of all organic waste material due to the cement kiln's high operating temperature.
Geocycle follows the principles of the waste management hierarchy outlined the UNEP (United Nations Environment Programme) Basel Convention. We treat the waste where co-processing is the environmentally and economically preferred waste treatment method.
We have the technical expertise and state-of-the-art processes and facilities to offer complex services from assessment through transport to final treatment of waste.
We have knowledge about the latest regulatory requirements and comply with applicable regulations.
Pre-processing of waste is a vital preparatory step, requiring considerable expertise and investment. We have the facilities, trained employees and technical expertise to pre-process waste, whether by shredding, separating, homogenizing or drying.
Rigorous employee training ensures that our safety control and quality remain optimal.
We have committed experts who deliver on the promises they make.
Services and waste streams managed
Some of the industrial sectors we serve include:
Agricultural
Automotive manufacturing
Chemical
Construction
Consumer goods
Food processing
Forestry
Government & military
Metals manufacturing
Mining
Plastics manufacturing
Petroleum refining
Rubber manufacturing
Transportation
Utilities
Our Locations
We are able to offer services to customers across North America.
The below facilities are located in Canada:
Richmond, BC
Exshaw, AB
St-Constant, QC
Bath, ON
Brookfield, NS
For details about our services in the USA refer to the USA Geocycle website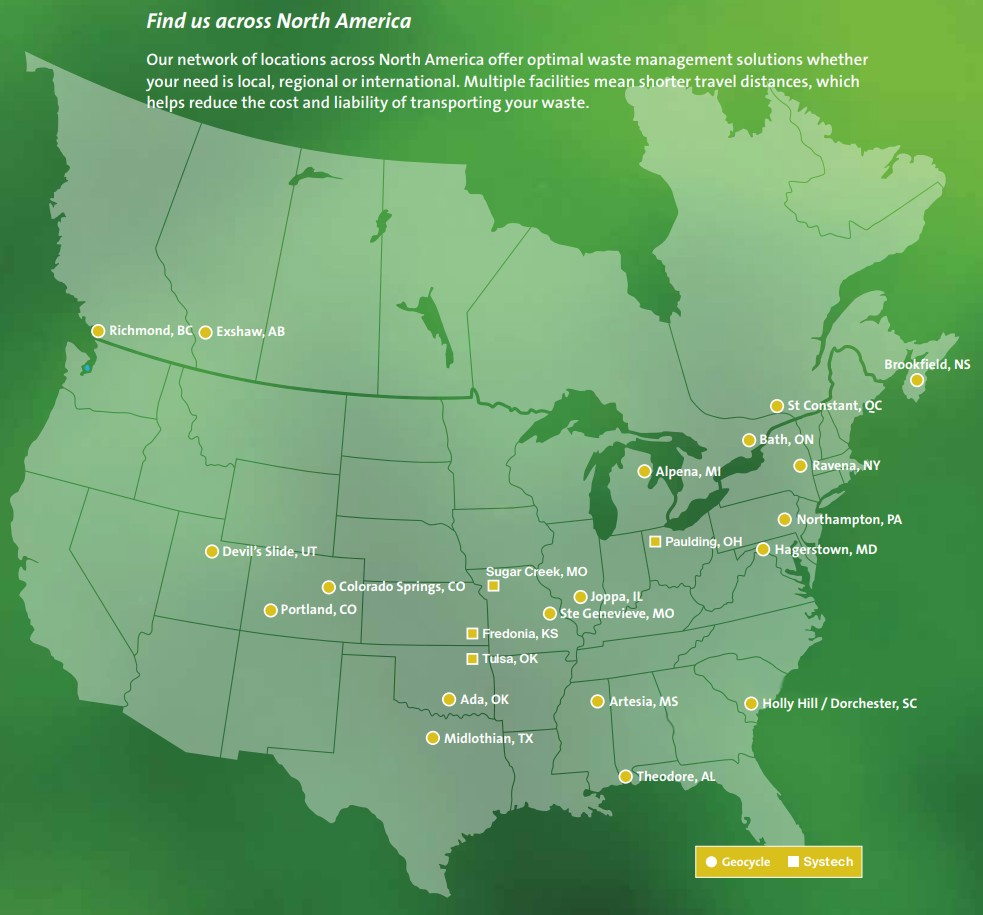 Geocycle Canada Inc.
3055 Boulevard Saint-Martin, O, Laval,
QC H7T 3C2, Canada
Legal mentions:
Welcome to www.Geocycle.com/Canada, as may be modified from time to time (the "Site"). The Site is owned by Holcim Ltd, Zürcherstrasse 156, 8645 Jona, Switzerland.
Hosting company:
Amazon Web Services, Inc.
P.O. Box 81226
Seattle, WA 98108-1226
​http://aws.amazon.com
This Site may contain text, images, audio clips, video clips, software and other materials generally associated with Geocycle Canada Inc. (collectively the "Content"), which is provided for informational purposes only. This Site and its Content, which may be modified from time to time, are subject to this Disclaimer, Trademark and Copyright Notice, Hyperlinks statement, Information about our Partners, and Personal Data statement and Privacy Policy (collectively, the "Terms of Use") and is maintained for informational purposes only enhancing public access to information about Geocycle Canada Inc. By accessing the Site or downloading any Content, you are agreeing to be bound by these Terms of Use set out herein. We reserve the right, at our discretion, to change, modify, add or delete any portion of these Terms of Use at any time, without any notice. Please check these Terms of Use for periodic updates. Your continued use of this Site will constitute your acceptance of these Terms of Use and any amendments thereto. If you do not agree with the Terms of Use, do not access the Site or any Content.
Use of Site
In consideration of your use of this Site and its availability, you agree to comply with all applicable laws and regulations and terms and conditions contained in the Terms of Use when using the Site.  You acknowledge that we may investigate any violations of law and may cooperate with law enforcement authorities in prosecuting users in this regard.  In your use of this Site, you are prohibited from:
using, enabling, facilitating or permitting the use of this Site for any illegal activities or purposes, be it a criminal or a civil offence, intellectual property infringement, harassment in any form, or in any other manner that would breach any law, regulation or policy of an internet host or that would cause any interference with any network operation of Geocycle Canada Inc., which includes the prevention of a fair or proportionate use by others;
uploading or downloading, transmitting, posting, publishing, retrieving or receiving, storing, linking, disseminating, or making available, enabling or providing access to information, content, files, software or other materials which (a) are confidential in nature or protected by copyright or other intellectual property rights without the prior consent or authorization of the intellectual property holder; (b) is an invasion of privacy, impersonation, appropriation of identity or any other form of unauthorized linking or framing; (c) is discriminatory, defamatory, abusive, violent, obscene, or contains child pornography or hate propaganda; or (d) is designed to assist others in defeating technological protection measures;
enabling, facilitating or permitting the transmission of any unsolicited messages, including spamming or phishing;
reproducing, translating, modifying, decompiling, disassembling, adapting, reverse engineering or otherwise interfering with any form of the Site, including any applications, programs or software associated with the Site, for any purpose whatsoever;
using any abusive or harassing actions or language in connection with your use of the Site; or
transmitting or posting any form of virus, "cancelbot", "Trojan horse", "worm" or other harmful or disruptive component in any manner or committing any act that may compromise the security of the Internet host in any way.
You are solely responsible for ensuring that your systems are performable and able to use the Site and IT IS HIGHLY RECOMMMENDED THAT YOU USE AND UPDATE A COMMERCIAL ANTI-VIRUS, AN ANTI-SPYWARE AND A FIREWALL SOFTWARE ON YOUR SYSTEMS THAT ACCESS THIS SITE.
You acknowledge that we have no obligation for monitoring the Site or the Content accessible on, posted to or transmitted through the Site. You agree that we have the right to monitor your use of the Site and the Content electronically from time to time and where applicable, to disclose any information necessary to satisfy any legal, regulatory or other authoritative request, to protect itself and other users of the Site and to ensure proper operation of the Site.
Use of "Geocycle" or "Holcim"
The Holcim group of companies are, from a legal point of view, individual and separate legal entities. However, the terms "Geocycle", "Holcim", "we", "us" or "our" used in this Site shall refer to Holcim Ltd. and Geocycle Canada Inc. in general or, if not explicitly otherwise stated, where no useful purpose is served by identifying any particular Holcim Group company.
No Representations or Warranties
Geocycle is bound only by a best-endeavors obligation concerning the information it makes available to visitors to its Site.
While every effort has been made to ensure the reliability of the information contained on this Site, we may not be held liable for any errors, omissions or outcomes that may result from using this information. In particular, hypertext links on the Site may lead users to information contained on other servers, over which we have no control.
The Site is normally accessible 24 hours a day and 7 days a week. In case of circumstances outside of our control, difficulties associated with information systems, difficulties associated with telecommunications networks, other technical issues, or for maintenance - this list is not exhaustive – we may decide to suspend or interrupt access to all or part of the site.
Geocycle may modify this Site at any time without any prior notice but does not assume any responsibility to update it. All users agree that all access and use of this Site and on any other website linked to from this Site and the content thereof is at their own risk.
WHILE GEOCYCLE HAS MADE GREAT EFFORTS TO INCLUDE ACCURATE AND UP-TO-DATE INFORMATION AND LINKS, SUCH INFORMATION AND LINKS ON THIS SITE ARE PROVIDED AS A CONVENIENCE TO YOU ON AN "AS IS" AND "AS AVAILABLE" BASIS. GEOCYCLE MAKES NO REPRESENTATIONS OR WARRANTIES OF ANY KIND, WHETHER EXPRESS OR IMPLIED, INCLUDING BUT NOT LIMITED TO WARRANTIES OF TITLE, NON-INFRINGEMENT, MERCHANTABILITY OR FITNESS FOR A PARTICULAR PURPOSE, IN RELATION TO THE AVAILABILITY, ACCURACY, COMPLETENESS, RELIABILITY OR CONTENT OF THIS SITE AND ANY SUCH WARRANTIES ARE HEREBY EXPRESSLY DISCLAIMED. GEOCYCLE SPECIFICALLY MAKES NO WARRANTIES THAT THE SITE, INCLUDING THE CONTENT, THE INFORMATION OR THE PRODUCTS OR SERVICES OBTAINED THROUGH OR FROM THE USE OF THE SITE WILL BE PROVIDED ON AN UNINTERRUPTED, SECURE, TIMELY OR ERROR-FREE BASIS OR THAT SUCH PRODUCTS OR SERVICES OR THE RESULTS THEREFROM WILL MEET YOUR REQUIREMENTS OR EXPECTATIONS.
You acknowledge and agree that, in our sole and absolute discretion, we may, without notice to you, suspend or terminate your use of or access to the Site and remove or discard, for any reason, any Content, where we believe that you have violated any of the terms or conditions contained herein Terms of Use.  You further agree that we shall not be liable to you, in any manner, as a result of any such suspension or termination of your use of this Site.  If you are not satisfied with the Site or any of the terms or conditions contained herein the Terms of Use, or any other policies, guidelines or practices of Geocycle Canada Inc. or Holcim Ltd. where this Site is concerned, your sole and exclusive remedy is to discontinue your use of the Site.
If you do not agree with the Terms of Use, please do not use this Site. This Site and the information herein do not constitute legal advice and are not intended or offered as legal advice. This Site has been prepared for information purposes only. No person should act or fail to act on any legal matter based on the Content of this Site. You should consult with a lawyer familiar with federal, provincial and local laws, rules and regulations applicable to your business.
Indemnification and Limitation of Liability
You acknowledge and agree that all use of the Site is at your own risk. You agree to defend, indemnify and hold harmless Geocycle Canada Inc., Holcim Ltd. and each of their affiliates and any licensors and each of their respective officers, directors, employees and agents, including all third parties mentioned on the Site, from and against any and all claims, actions or demands, including without limitation reasonable legal and accounting fees, resulting from or related to: (a) your breach of any of the provisions of the Terms of Use; (b) your access to or use of the Site or the Content; or (c) your use or reliance on, or publication, communication or distribution of anything on or from the Site. You shall use your best efforts to cooperate with us in the defense of any such claim. We reserve the right, at our own expense, to assume the exclusive defense and control of any matter otherwise subject to indemnification by you.
YOU EXPRESSLY ACKNOWLEDGE AND AGREE THAT IN NO EVENT SHALL GEOCYCLE CANADA INC., HOLCIM LTD., INCLUDING ANY OF THEIR AFFILIATES OR LICENSORS, BE LIABLE FOR ANY DAMAGES WHATSOEVER, INCLUDING WITHOUT LIMITATION ANY DIRECT, INDIRECT, INCIDENTAL, CONSEQUENTIAL, SPECIAL, PUNITIVE OR EXEMPLARY DAMAGES, OR ANY DAMAGES FOR LOSS OF PROFITS, SAVINGS, GOODWILL OR OTHER INTANGIBLE LOSSES, REGARDLESS OF WHETHER GEOCYCLE CANADA INC. OR HOLCIM LTD. HAD BEEN ADVISED OF OR COULD HAVE FORESEEN THE POSSIBILITY OF SUCH DAMAGES, ARISING OUT OF OR IN CONNECTION WITH: (A) THE USE, INABILITY TO USE OR THE PERFORMANCE OF THE SITE, (B) ANY ERRORS OR OMISSIONS IN THE CONTENT THEREOF, INCLUDING, BUT NOT LIMITED TO VIRUSES, THAT MAY INFECT YOUR COMPUTER EQUIPMENT, OR ANY LOSS OF BUSINESS, PROFITS, DATA OR USE; (C) ANY UNAUTHORIZED ACCESS TO OR MODIFICATION TO ANY OF YOUR USER CONTENT, OR (D) ANY OTHER MATTER RELATING TO THE SITE.
You expressly acknowledge that we are a party to these Terms of Use, and have and will make the Site and Content available to you in assurance upon the limitations and exclusions of liability and the disclaimers set forth herein, and that the same form an essential basis of the agreement between you and us.  You expressly agree that the limitations and exclusions of liability and the disclaimers set forth herein will survive, and continue to apply in the case of, a fundamental breach or breaches, the failure of essential purpose of contract, or the failure of any exclusive remedy or termination.
No Offer and No Solicitation
Nothing on this Site should be construed as constituting a proposition of sale or purchase. All products, processes and programs presented on the Site are not necessarily available in all countries. Consequently, the user of this Site agrees to exercise his or her own responsibility when using this information.
Investors must not rely on information provided on this Site for investment decisions as such information does not constitute an offer of or solicitation for an offer to purchase, sale, trade, exchange or implement any other transaction in any Holcim securities.
Governing Law
This Site is administered, operated and controlled by Holcim Ltd. and Geocycle Canada Inc.  We make no representations or warranties that the Site is appropriate or available for use at any locations outside of Canada. Where this Site is accessed from outside of Canada, you are responsible for adherence to all applicable local laws from which the access is made. The terms and conditions contained herein the Terms of Use shall be construed and interpreted and governed under the laws of the Province of Ontario and the laws of Canada applicable therein. In the event of any dispute arising in relation to these Terms of Use or any dispute arising in relation to the Site, whether in contract or tort or otherwise, the courts of the Province of Ontario and courts of appeal therefrom will have exclusive jurisdiction over such dispute.
Legal Capacity
You represent and warrant that you possess the legal right, capacity and ability to agree to these Terms of Use and use the Site in accordance with them. We understand the importance of protecting children's privacy online. The Site covered by these Terms of Use are not intentionally designed for or directed at children 13 years of age or younger. In cases where you have authorized a minor to use the Site, you recognize that you are fully responsible for (a) the online conduct of such minor; (b) controlling the minor's access to and use of the Site; and (c) the consequences of any misuse of the minor.  You acknowledge that some areas of the Site may contain material that is inappropriate for minors.  If you are using the Site on behalf of a corporation or other organization, you represent and warrant that you have the ability to agree to these Terms of Use on behalf of such organization and all references to "you" throughout these Terms and Conditions will include such organization, jointly and severally with you personally.
TRADEMARK AND COPYRIGHT NOTICE
Holcim Ltd. is the owner of all right, title and interest in the name of Geocycle® trademark. You are prohibited from using the name or logo of Geocycle® or Geocycle Canada without the prior written consent from Holcim Ltd.  This Site and its Content are protected pursuant to all intellectual property laws, copyright and trademark laws of Canada and any other applicable jurisdiction laws, particular with regard to branding, copyrights, drawings and patterns. No license to any intellectual property rights of Geocycle® or Geocycle Canada Inc. or the Holcim Group of companies is hereby granted. Under applicable laws and, more generally, international treaties and any applicable agreements, you are prohibited from reproducing (other than for your private use), selling, distributing, issuing, broadcasting, adapting, modifying, publishing, communicating in full or in part in any form the data, presentation or organization of the Site, or the works protected by copyright shown on the Site  without the specific prior written consent of the holder of the copyright attaching to the work, the presentation or organization of the Site, or the data reproduced. You are also prohibited from introducing data by whatever means to the Site that would modify or be likely to modify the content or appearance of the data, the presentation or organization of the Site, or the works featured on the Site.
The absence of a product or service name or logo here does not constitute a waiver of the trademark or other intellectual property rights of Geocycle or any affiliated company concerning that name or logo.  You may not use any trademark displayed on the Site without prior written permission.  All other use, such as but not limited to commercial or political use, is strictly prohibited. For more information, contact the webmaster at the following address:   info-ca@geocycle.com
Hyperlinks to the Site
Simple hyperlinks to the home page of www.geocycle.com/canada may be set up freely as long as they are not used for commercial or advertising purposes and under the condition that the express notice "On Geocycle Canada website" (or any other similar or more detailed notice) is clearly pointed out on the link or next to the link.
We shall not be liable in any manner whatsoever for the content of the source Site.
This authorization is not relevant for websites conveying unlawful, pornographic, xenophobic, subversive, immoral and offensive to human dignity content or any other content which may, to a greater extent, affect the sensitivity of many.
Deep links to any document other than the home page of www.geocycle.com/canada, notwithstanding the shape and content of these links, are prohibited unless express and prior authorization from us. It should include in particular, but not exclusively, any document of graphic type, any multimedia or text document.
Any reproduction or any use, even partial, of any element of the Site, within a third party website by framing, inlining or any other similar process are strictly prohibited unless exceptional authorization from us.
The authorization for the setting of above-mentioned hyperlinks should be requested to the following e-mail address:  info-ca@geocycle.com . Such request should mention the URL where the hyperlinks are asked to be set up.
The access to the page incorporating the hyperlinks to the Site should be free.
Hyperlinks by Geocycle Canada Inc.
This Site may contain hyperlinks to other Holcim and Geocycle Canada Inc. websites but also to external websites. Such hyperlinks are provided for your convenience only.
We shall not be liable in any manner whatsoever for the contents, functionality and conditions of use of websites that users are able to access through these hyperlinks, these hyperlinks being established in cooperation with the concerned websites at a time we found it fitting, considering the content provided. We expressly disclaim all liability with respect to actions taken or actions not taken based on content received from a third party website linked, directly or indirectly, to that of Geocycle Canada Inc.  The link to another site is not to be construed in any way as an endorsement of the host, the site or the information contained therein, nor is such link to be inferred as an association or affiliation with the host.
The Site is produced by the Communication Department of Geocycle Canada Inc. in association with the following partners:
Amazon Web Services, Inc.  for hosting
P.O. Box 81226
Seattle, WA 98108-1226
http://aws.amazon.com
Edifixio, for the technical implementation of the site and for the hosting administration & supervision
123 rue Jules Guesde
92300 Levallois-Perret - France
Tel.: +33 1 56 90 50 40 - Fax: + 33 1 56 90 50 20
www.edifixio.com
Geocycle Canada Inc. uses the questionnaires found on the Site to collect data regarding visitors to the Site. This data allows us to respond to your requests for information. Personal information collected in this way is restricted to basic contact information (such as last name, first name, job title, company name and address, e-mail address, telephone and fax numbers).
You may send e-mails to the addresses shown on the Site. Each message will contain your e-mail address and any additional information that you wish to include in the message. Please note that the World Wide Web is a publicly accessible system. Making personal information voluntarily available online is done at your own risk.
Tracking techniques may be used on our Site as a means of enhancing your navigational experience. You have a right to access, delete and modify any personal data collected in this way. Any personal information collected is destined for use by Geocycle Canada Inc. and Geocycle Canada Inc. partners. Geocycle Canada Inc. will never share a user's personal data with any third party, unless the user himself specifically requests this. Geocycle Canada Inc. deletes users' IP addresses six months after their last visit to the Site.
A session cookie is created when you visit the Site. Cookies record information about your visit to our Site (such as pages visited, date and time of visit, etc.) on your computer's hard drive. This information can be used during your next visit to the Site. This cookie remains on your computer for 30 minutes. You can block these cookies by modifying the security parameters of your browser (for example, Tools / Options on Microsoft Explorer 6).