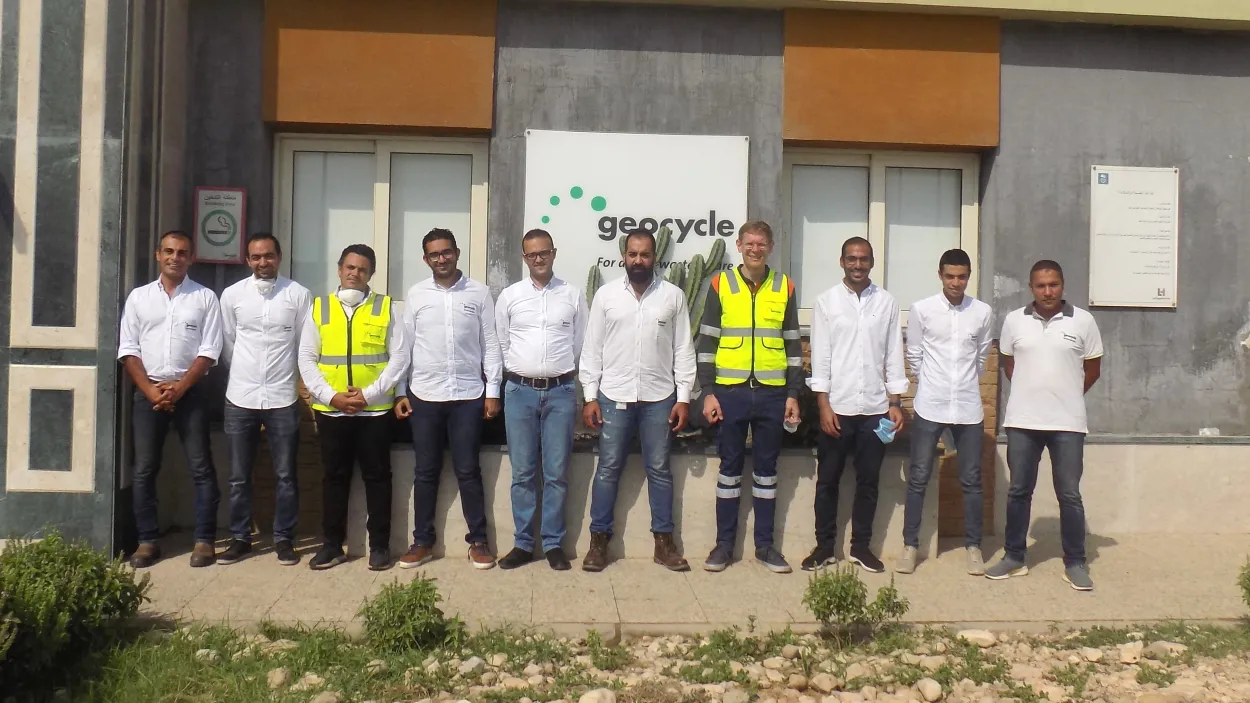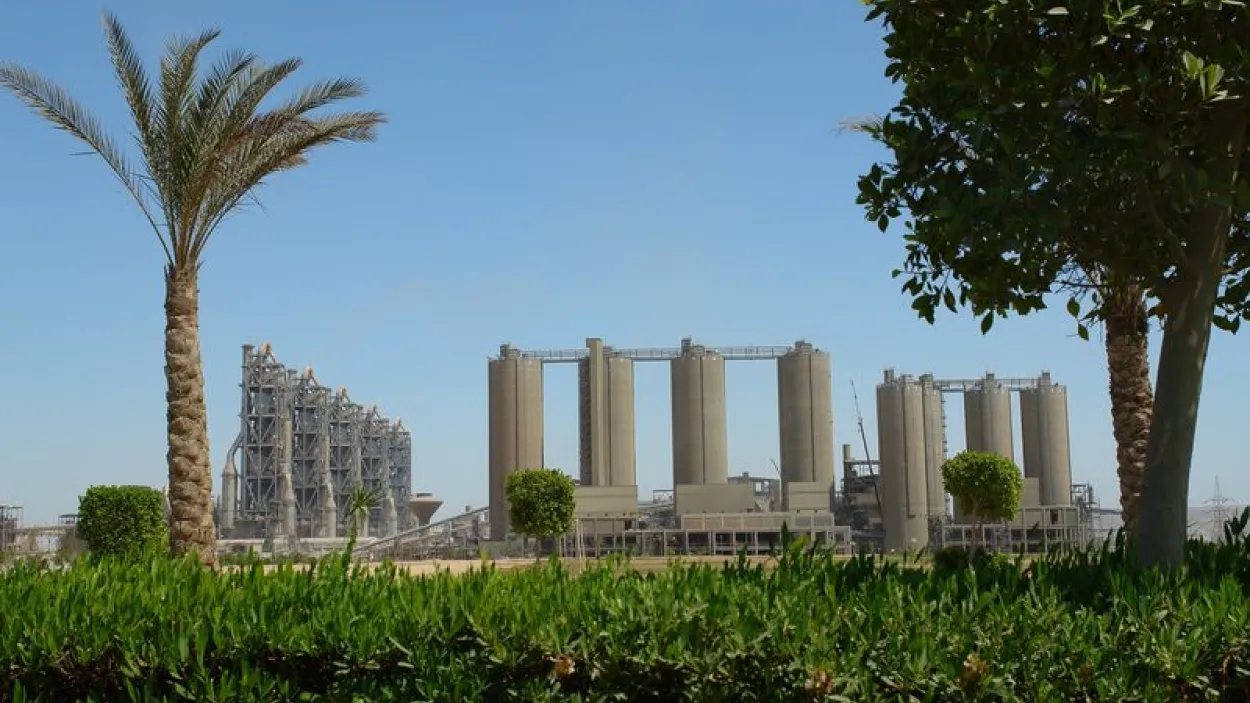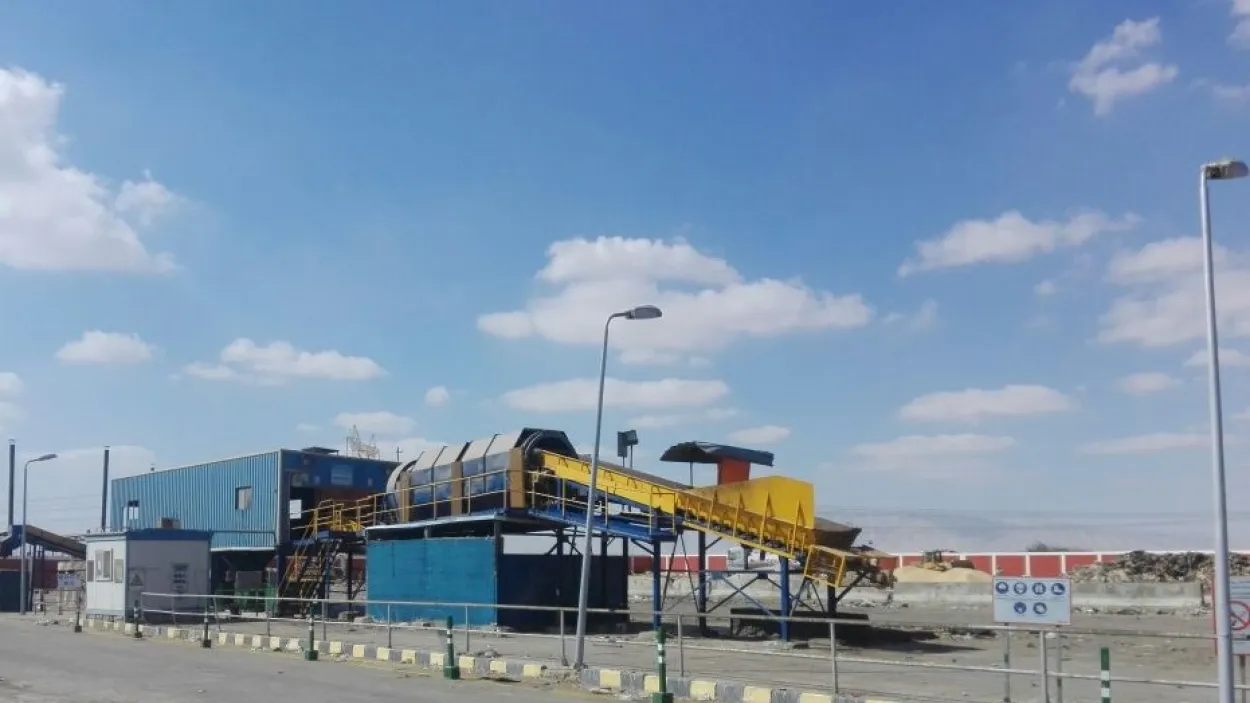 Overview
Geocycle Egypt is a part of the worldwide network of Geocycle, a global waste management service provider.
Geocycle Egypt provides world -class solutions to a wide range of customers from different sectors seeking highly reliable and environmentally compliant waste management solutions.
Geoycle Egypt is a fully integrated waste management service provider that is fast, flexible and responsive to the needs of our customers.
Our best-in-class technology encompassing a pre-processing network, including three sorting stations and a combined pre-processing platform, as well as final co-processing facilities in Lafarge cement kilns help us offer effective, tailored solutions to our customers.
Geocycle Egypt was able to process, transport and safely manage more than 700,000 tons of waste between municipal, agricultural and industrial waste during the last two years.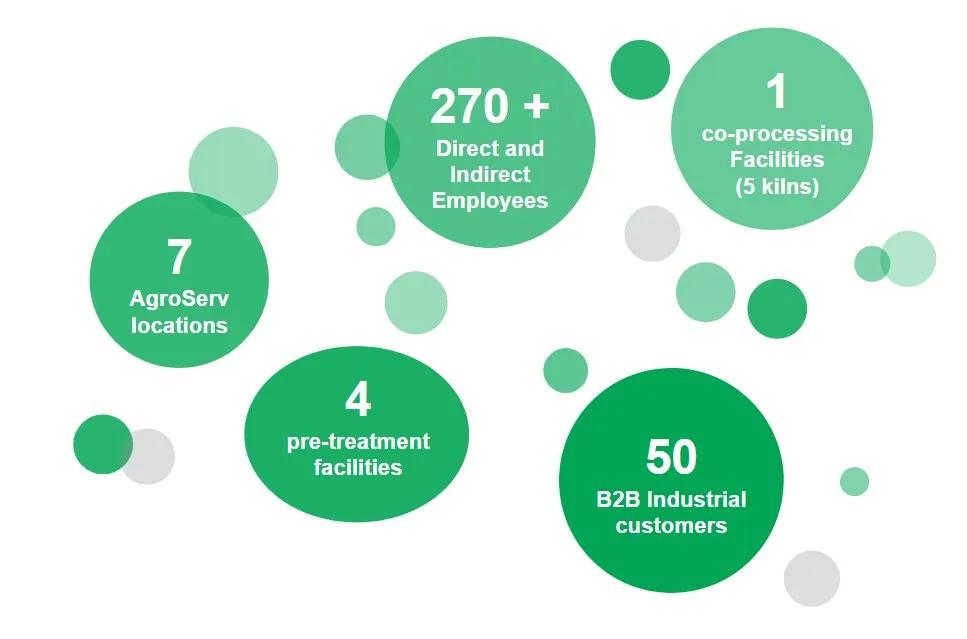 Our Value Proposition
Market Segment

Geocycle Value Proposition

Hazardous
Industrial
Waste

Internationally accepted technology
On-site service like packaging, labeling, tank cleaning, logistics (initiated)
No residue to landfill
Sustainable solution, supports circular economy
Global expertise
H&S standards - ACert Program, H&S Policy
Cement plant thermal treatment permit wide scope
Hazardous waste transportation license

Non Hazardous 
Industrial
Waste

Zero landfill
No re-circulation into black market
Fully compliant facilities
Ability to handle varied waste types & volumes
Reliable, long term partner with pan India presence

Municipal Solid Waste

Large facility for co-processing
Minimize residue to landfill
Successful projects / with municipalities
Global experience & reputation
Sustainable livelihood option, community benefits

Agriculture Waste

Large capacities to handle biomass
Reduction in air pollution
Sustainable livelihood option, community benefits
Our services and sectors served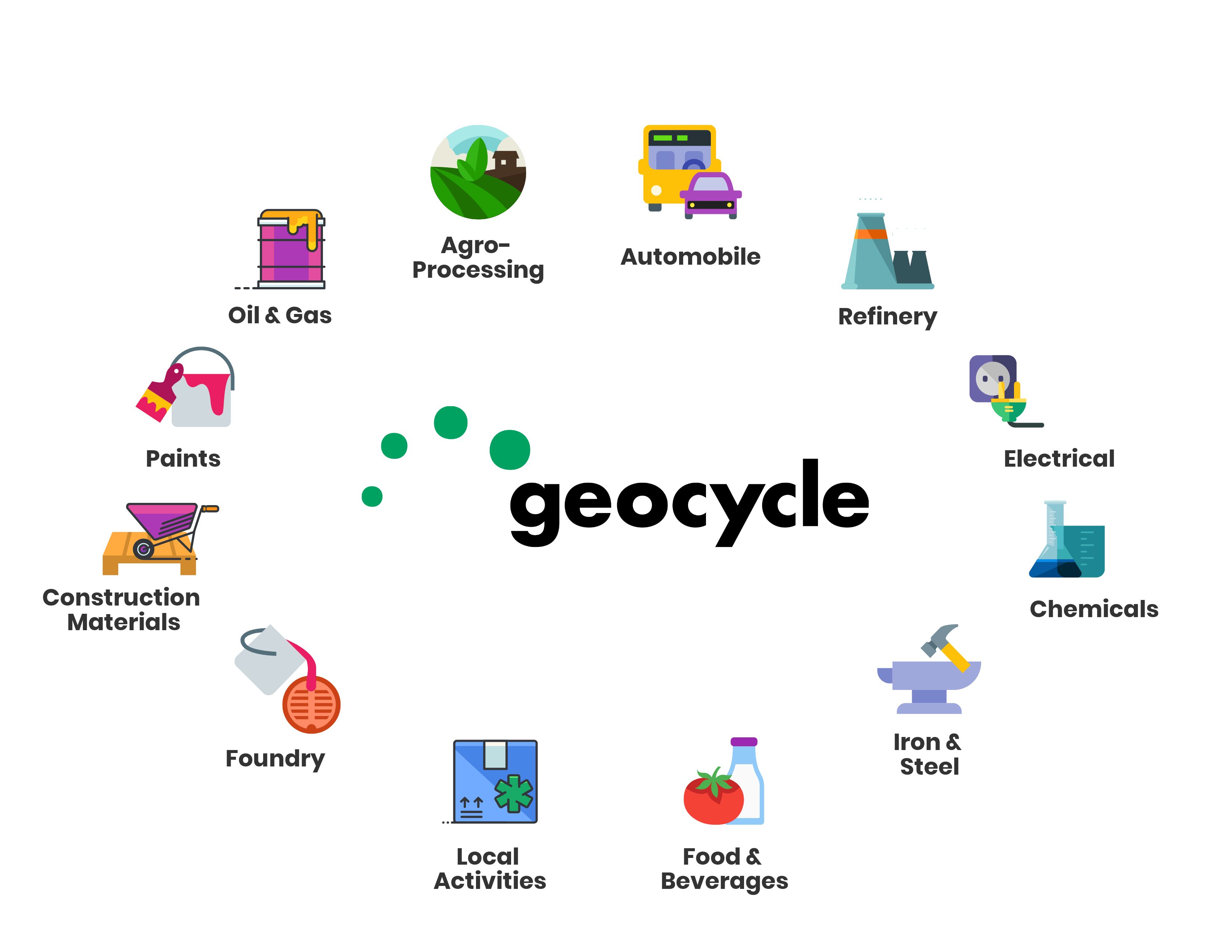 We are a reliable service partner offering customized solutions to solve waste management challenges of our customers. Geocycle provides future oriented waste management solutions by leveraging our technological expertise, highly skilled employees, proven systems and processes.
We bring a unique approach to solve our customers' challenges founded on progressive thinking, active engagement and collaboration. We are the most driven, innovative, disruptively thinking and energized solution provider for a circular economy.
Geocycle Egypt is offering a wide range of waste management solution and services that contributes positively to the communities, municipalities , industries and the environment. We employ standardized and globally proven processes to offer highly reliable solutions. Starting from waste assessment, classification, characterization, repacking, safe licensed transportation, upto waste pre-processing and finally co-processing in Holcim cement plant at El-Soukhna.
Geocycle Egypt is the exclusive partner of the Holcim, one of the leading manufacturers of building materials that handles the co-processing of waste in the cement kiln production process.
We offer dedicated solutions for specific industries and work with customers to ensure they receive the tailored solution they need. Our primary clients are industrial and service companies, municipalities, and waste management firms.
Our expertise and waste streams managed
Waste is an important societal challenge that requires smarter, more sustainable and economically feasible answers. We are the partner with the expertise, best-in-class technology and proven track record to solve society's waste challenges.
We provide innovative and tailored solutions to the most complex waste challenges.Our integrated approach is built on global competence but catered to local needs.
Geocycle owns a combined pre-processing platform for solid waste treatment. The platform is built and designed to handle solid wastes that were derived from industrial sources or from municipal waste sorting, including packaging waste paper, plastic or wood, with one thousand ton/day of handling capacity ,ended up with a ready made AF to be used in cement kilns.
We provide innovative and tailored solutions to the most complex waste challenges. Our integrated approach is built on global competence but catered to local needs.
 
Below are the various waste streams managed by us :
Our Locations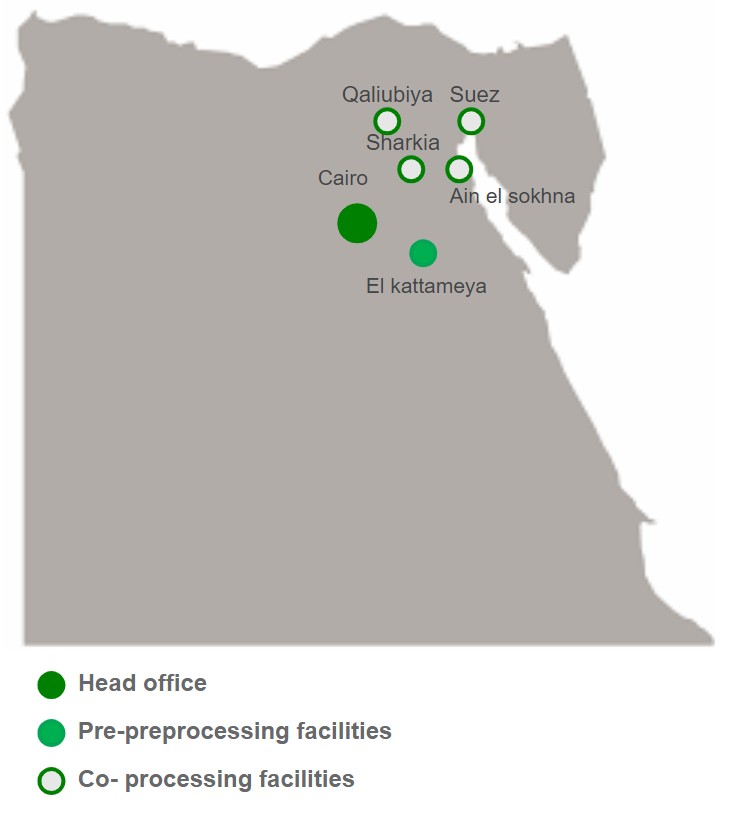 Head office
Geocycle Egypt
Summit 15, El Teseen St.
Sector One, 5th Settlement, Cairo,
Egypt
Pre-Processing facilities
Suez Facility
Fisal district, 5 km from Suez Ismailia road,
Suez, Egypt

Sokhna AF platform
(First industrial sector,Suez For Industrial Development SIDC,EL Soukhna)
Co-Processing facilities
Lafarge Egypt Cement Plant
93 Km, El Kattameya – El Sokhna
Rd. Suez, Egypt
Video & News about Geocycle Egypt
Summit 15, El Teseen St.
Sector One, 5th Settlement,
New Cairo, Egypt