Geocycle united arab emirates
Overview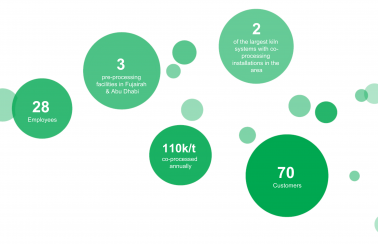 Treating waste is a demanding, complex, costly and time consuming challenge for companies and municipalities. Geocycle offers waste treatment solutions based on a unique industrial process called co-processing, which ensures simultaneous recycling and recovery of waste. Geocycle UAE processes more than 110K tons of waste annually in an environmentally secured way, and serves more than 70 customers.
Geocycle, a pioneer in sustainable waste management, received the first permit in the UAE to treat hazardous &
non-hazardous types of waste in its 3 pre-processing platforms in Fujairah and Abu Dhabi and operates the largest single kiln system plant with dedicated co-processing installations.
Our Served Streams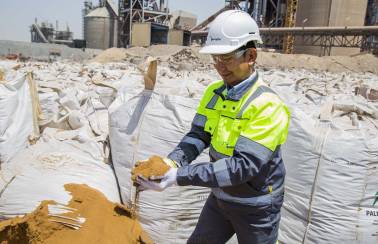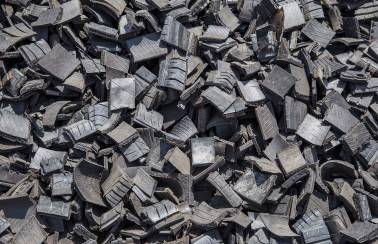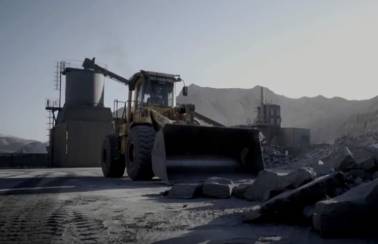 We offer reliable, environmentally friendly waste management solutions by working with clients to analyze and understand the specific waste challenges. We then consider all available treatment options and offer the most suitable and efficient solutions. Our expertise, experience and infrastructure makes it possible to handle non-recyclable, mixed waste, liquid and pasty waste as well as hardest-to-treat-waste as displayed below.
Solid Waste
Sludge & Liquid Waste
Other Waste

Hazardous SPL material

Composite materials & industrial waste mixtures

Rubber & tires

Tobacco dust

Obsolete chocolates

Wood flakes

Dry foam

Oil cleaning sludge

Oil emulsions

Paint sludge

Other types of industrial sludge

Foundry sand & casting forms from non-ferrous metal processing

Copper slag & other blasting materials

Lime sludge & contaminated soils

Spent molecular sieves

Plastic bags

Carbon Dust

Other chemicals
Our Services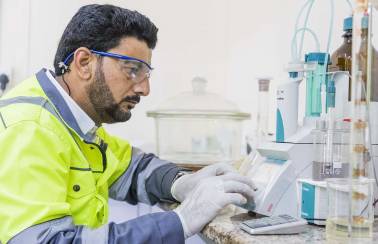 As a leading industrial waste management company, we minimize environmental footprints and deliver real business value by providing innovative solutions that is catered to your specific needs or challenges. Our proximity to central locations in the Emirates of Dubai and Fujairah allows us to deliver optimal waste management solutions whether needs are local or national.
Assessment & Consultation
We meet with you to further understand your needs and priorities. You receive a complete survey of your waste and we recommend the best treatment options.
Laboratory Testing
Dedicated laboratory testing produces a thorough analysis of your waste to ensure it is suitable for co-processing.
Collection & Transportation
Our network of reliable logistics partners enables us to collect and transport your waste promptly and legally, without disrupting your business.
Pre-Processing
We pre-process waste using a range of techniques to prepare it for safe final treatment. State-of-the-art handling equipment and trained operators manage the various types of wastes responsibly.
Know more about Pre-Processing
Co-Processing
The final step is safe and environmentally friendly final treatment of waste materials through co-processing in cement kilns.
Know more about Co-Processing
Our expertise / Reconeft Platform
Reconeft platform, one of Geocycle UAE's pre-processing platforms, is located adjacent to Lafarge Emirates Cement, in which our managed waste is co-processed in cement kilns.
The oil sludge is collected and transported from different sources around the country and is then prepared in this platform by mixing liquid, pasty and dry sludge into different pits.
Our expertise / Spent Pot lining Platform
The Spent Pot lining platform, one of Geocycle UAE's pre-processing platforms, is located 10 kilometers away from Lafarge Emirates Cement co-processing facility in Fujairah. Spent Pot liner is a waste material generated from aluminum smelters and has been identified as an extremely problematic hazardous waste. It contains concentrations of cyanide and fluoride and gives off noxious and flammable gases when in contact with moisture/water. Therefore, we dispose it in a safe, compliant and responsible manner.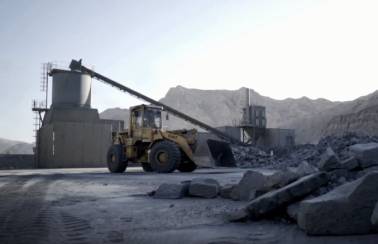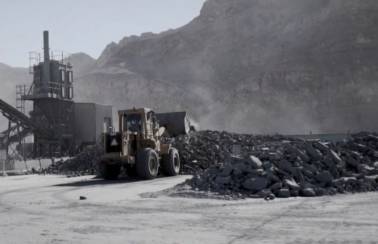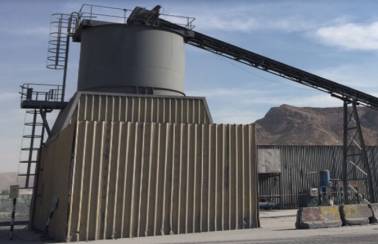 Our expertise / Tire Shredding Platform
Tire Shredding platform, one of the Geocycle UAE's pre-processing platforms, is located in Dhafra, Abu Dhabi.
Following Tadweer's request to have a smarter and more sustainable and economically feasible solution to solve their tire waste challenge, we have partnered with Tadweer's operator to consume their shredded tires and this platform has been established in Abu Dhabi summer 2019.
Geocycle has the capacity to consume every month approx 4000-5000 tons of shredded/cut tires as alternative fuel in the cement plant.
What others in the UAE say about us
"Geocycle has made major progress and big initiatives in the UAE community via working in several environmental projects which aims to reduce the industrial and commercial waste generation in the country."
Mr. Yousef Alrayssi, Director Municipal Affairs at Ministry of Climate Change and Environment
"Geocycle provides sustainable and innovative solutions for waste management. According to 2017 results, Geocycle has treated more than 110k tons of waste from the Fujairah Emirate as well as other Emirates."
Ms. Shariefa Ali, Head of Environment Protection at Fujairah Municipality
"By partnering with Geocycle, it has helped us to transfer the SPL in an environmentally friendly way in which it is
co-processed and fully utilized with zero residue."
Mr. Salman Abdullah, Executive Vice President at EGA
"Geocycle has made major progress and big initiatives in the UAE community via working in several environmental projects which aims to reduce the industrial and commercial waste generation in the country."
Geocycle UAE News and Highlights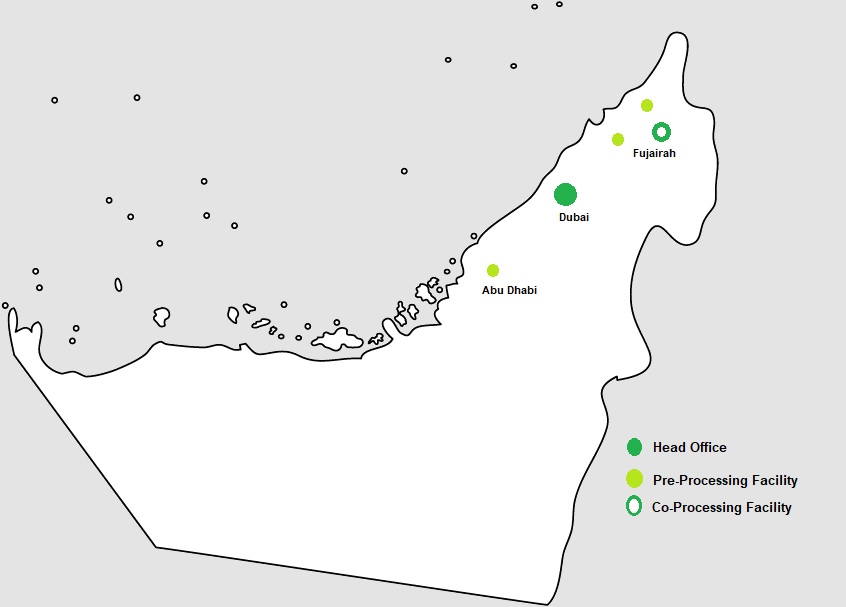 Our locations
Head Office
U Bora Tower - Business Bay, 23rd floor, Office 2304, Dubai - UAE 
Office (+971) (4) 232 9894 
Fax (+971) (4) 260 3282
Pre- & Co-processing facilities
Idhn Ras Al Khaimah Road
Al Taween
P.O. Box: 1141
Fujairah, UAE
Dhafra,
Abu Dhabi,
UAE