Geocycle works with Bangladesh govt's department of environment to address the pressing waste concerns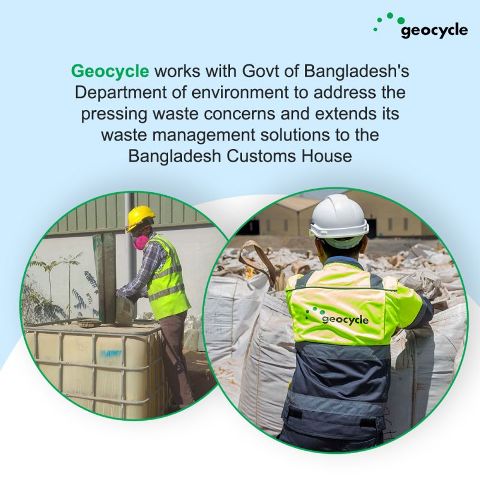 A key success factor for any organization is to anticipate and understand customer's needs, work closely with the stakeholders involved and  come up with effective solutions to waste challenges. Geocycle works closely with its current and potential customers continuously pushing the envelope in delivering innovative solutions. Geocycle also works with authorities to address the most pressing waste concerns impacting our society today such as  plastic pollution - finding innovative solutions which are the best fit. Geocycle Bangladesh's collaboration with key authorities in the country demonstrates the same.
Recently Geocycle Bangladesh has extended its solutions by providing waste management solutions to Customs House. Detailed discussions were held between Geocycle Bangladesh and the Department of Environment (DoE, Dhaka), where they informed the team that they were looking for assistance as the Bangladesh Government wanted to clear out its long laying stocks in various customs locations. 
Geocycle Bangladesh was confident of providing seamless services and promptly took up the project. The project was initiated by providing the Chattogram Customs House waste management services for disposing of stored solid and liquid chemicals. A total of 10 trucks were received at Surma Plant during the first week of December 2020.  Geocycle Bangladesh took up a second project to provide its waste management services to ICD Kamlapur (Dhaka) Customs House to dispose of long laying solid and liquid chemicals in stocks.

#wastemanagement #sustainability #innovativesolutions #wastedisposal #wastetreatment #WeareGeocycle