Contributing towards a cleaner planet by helping close the loop of concrete waste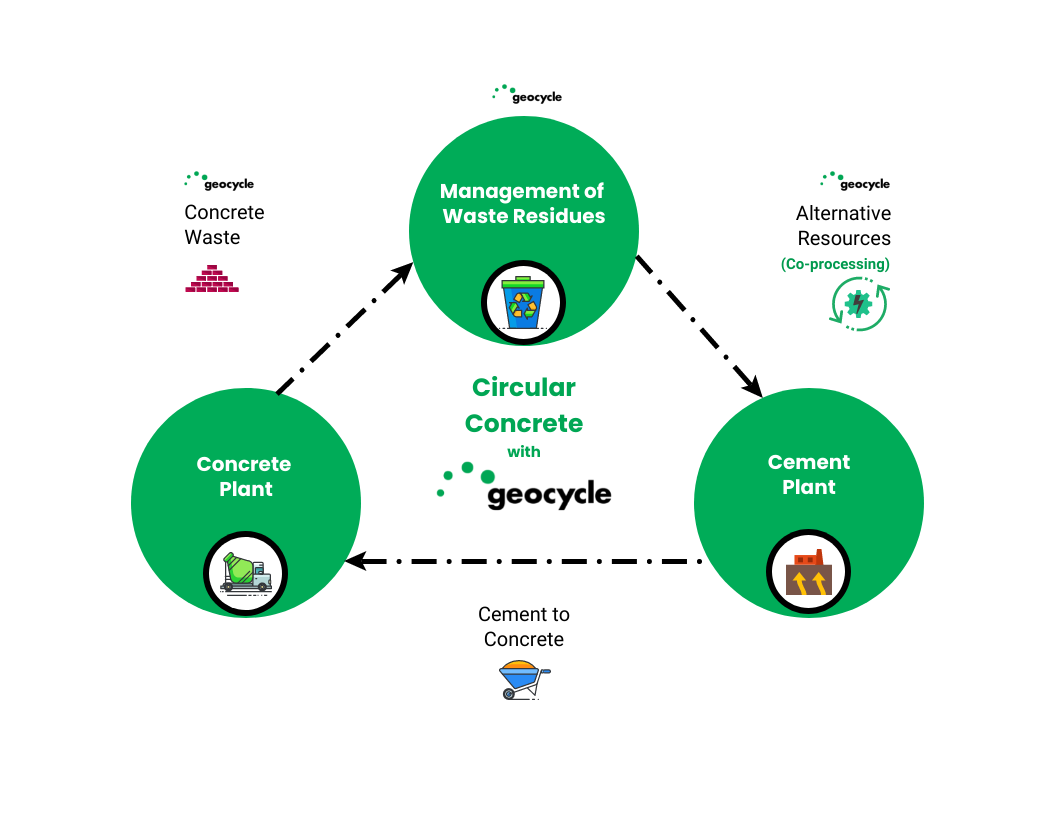 Global megatrends such as growing population, increased pace of urbanization and emergence of megacities means more construction of new buildings and demolition of the older ones. Waste generated by construction and demolition is one of the heaviest and most voluminous waste streams. Recycling of concrete waste can significantly contribute towards reducing the total impact of the building sector as a whole.
Our Geocycle Spain team is leading the way in the production of circular concrete by supporting Holcim cement plants in recycling it. Concrete waste, mostly coming from urban mining in nearby cities such as Barcelona, is collected from five Holcim ready mix plants and repurposed as alternative raw materials in the cement production at the Moncada plant. This recycled cement is used again at its origin - at the ready mix plants, making the production of new concrete truly circular.
Concrete has a huge potential as a circular building solution not only to prevent waste going to landfill but to also preserve natural resources and reduce CO2 emissions at scale.