Overview
Geocycle (Italy) offers sustainable and innovative solutions for the simultaneous recycling and recovery of waste.
As part of the worldwide Holcim Group, we have been a reliable partner for waste management for over 30 years being pioneers in applying the Circular Economy principles to contribute to build a better world.
Our pretreatment plant located in Tradate manages industrial residues, ensuring proper recovery in the Holcim cement plants.Thanks to co-processing in Ternate cement plant, a unique solution is offered to many local non recyclable waste. Discover the benefits of co-processing here. For any other material that cannot be locally treated we can rely on the whole worldwide Geocycle and Holcim network.

Discover Geocycle 's activities on circular economy and decarbonisation at the Milan Design Week.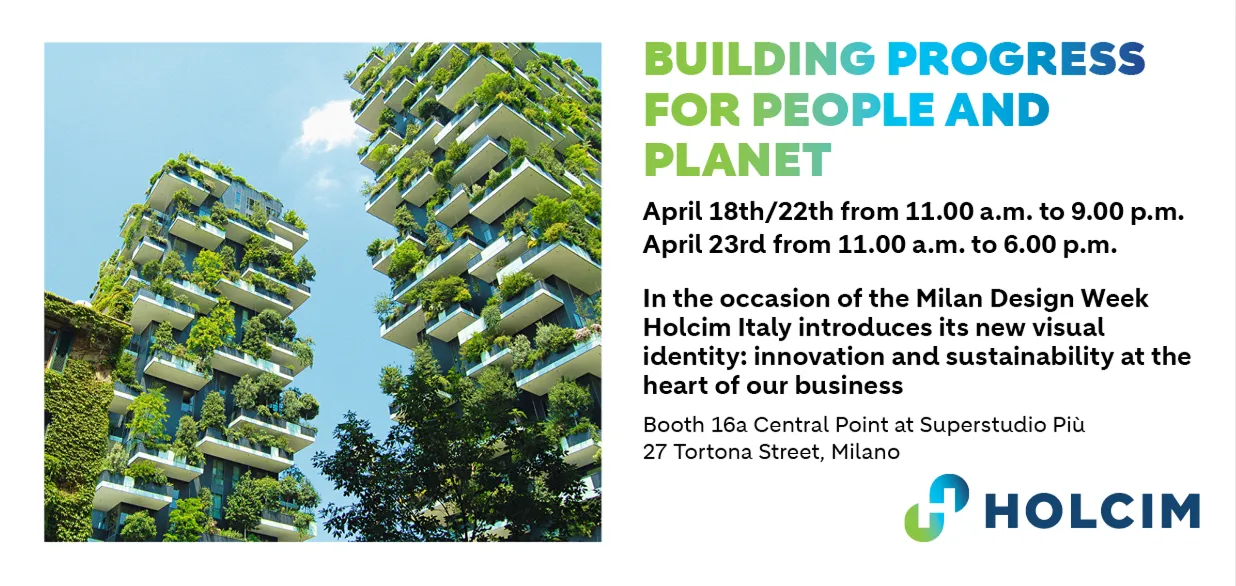 Our Services
Recovery of industrial waste as a key component of the circular economy model is a safe and environmentally responsible alternative for many industries that generate waste. Life-Cycle Assessment (LCA) studies demonstrate that co-processing offers superior environmental performance to landfilling or incineration.
We manage waste from various industries, including: wood and derivatives, chemical and pharmaceutical, automotive and auxiliary, oil, petroleum and derivatives, rubber or plastic, cardboard and paper.
Mineral waste
Contaminated soil, construction and demolition waste, waste containing iron, silica, calcium and aluminum
Biomass
Dried sewage sludge, animal meal, waste wood, impregnated sawdust
Liquids
Solvents, water based solvents, waste oils, emulsions
Other
Non-recyclable plastics (SRF), tires…
Circular Economy
Geocycle (Italy) provides an environmentally sound solution to its customers for the treatment of their waste.
Through co-processing emissions in the cement production process can be reduced and material cycles along the entire value chain can be closed. Wastes from industry and municipalities are recycled and used as thermal energy in the form of alternative fuels. As a result,fossil fuels such as coal can be replaced and CO2 emissions significantly reduced. The cement industry can also efficiently recycle mineral waste – for instance, contaminated soil from construction sites – and thus replace the natural raw materials limestone and marl.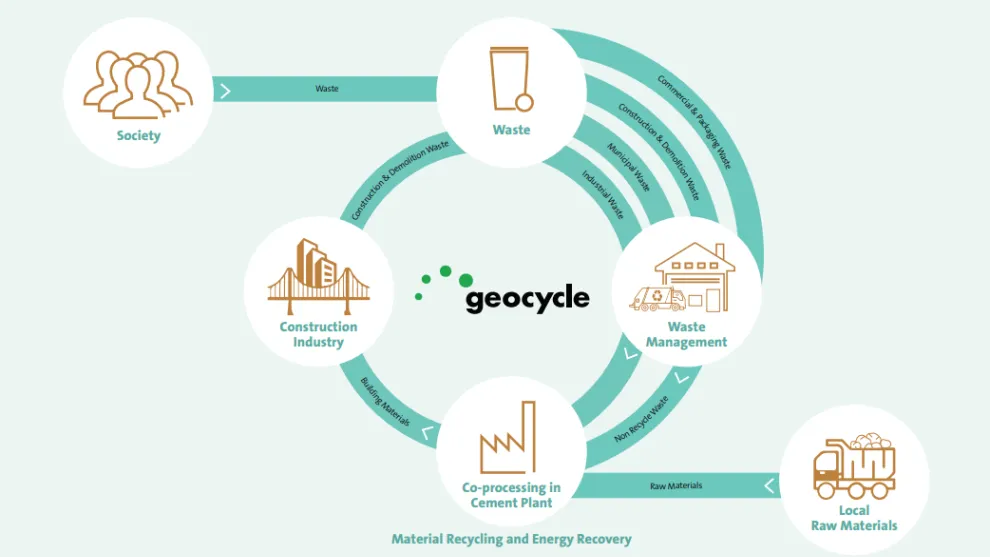 Tradate Plant
Our platform is authorized to yearly pre-process 27500 t of hazardous liquid waste:
Solvents
Polluted Water
Oil and Emulsions
Liquid waste is analyzed and safely blended in order to respect the final destination requests. With our brand new laboratory, we ensure complete characterization of all liquid waste managed. We ensure that our pretreated waste meets the quality expectations of our receiving Holcim plants meeting all the health and safety requirements as well as environmental protection.
Certifications & Permits
We work with an Integrated Management System certified in accordance with ISO 9001, ISO 14001, ISO 45001 and EMAS These certifications also show Geocycle's long-term commitment to improve the occupational health and safety, quality of service and environmental protection.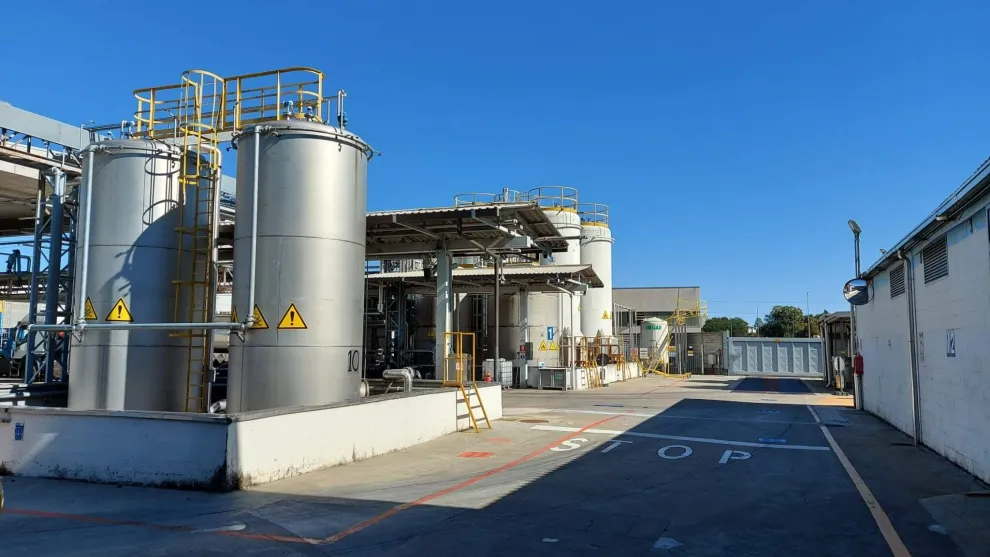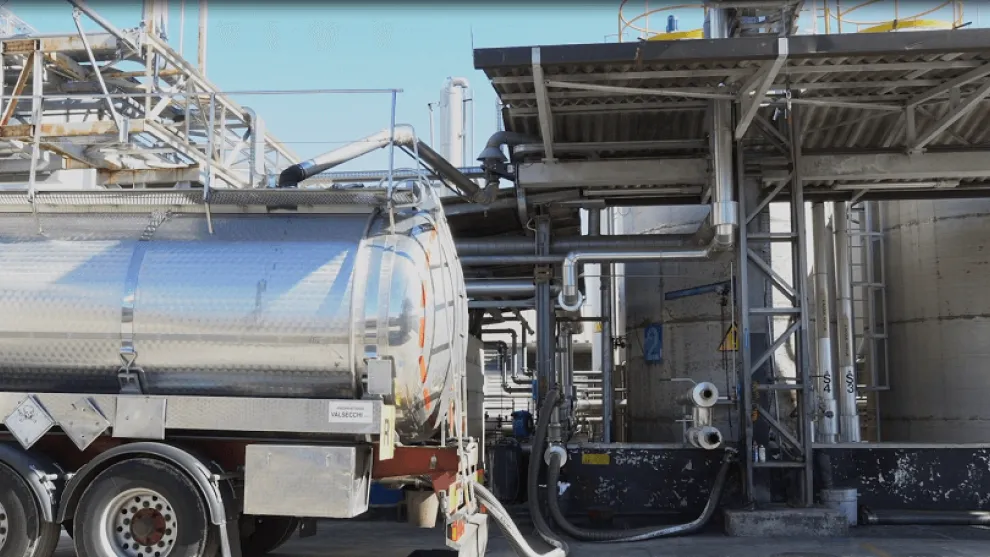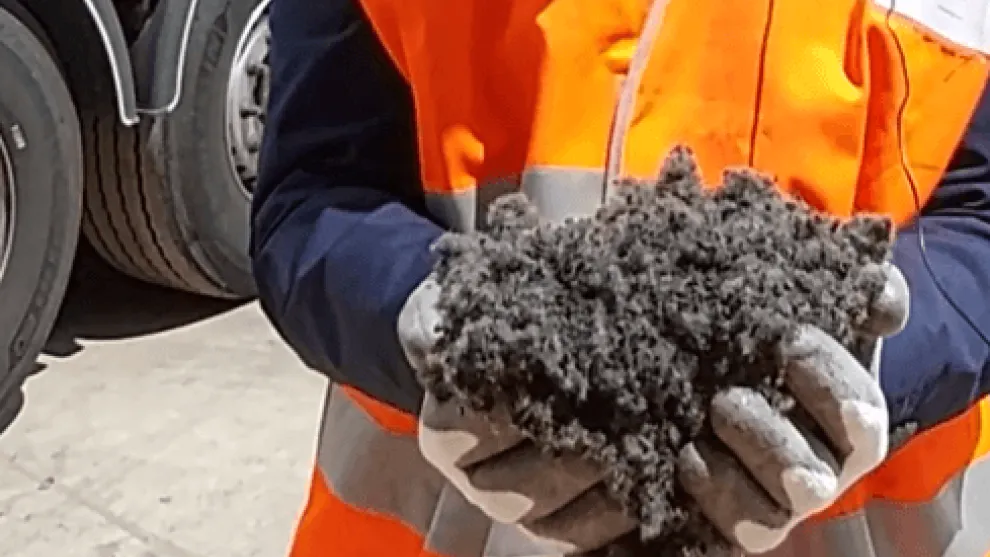 New plant in Ternate for textile recovery of PFU
Tire co-processing: Geocycle solution
Construction & Demolition Waste: Circular economy and zero emissions goal