India: Helping farmer associations manage agricultural waste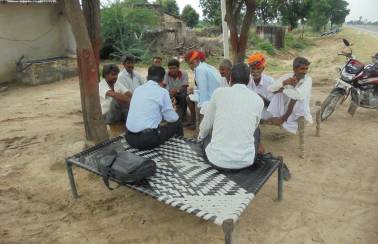 The initiative to directly source biomass from farmers in India offers farmers a better living, avoids waste from being improperly disposed and reduces CO2 emissions. Co-processing agricultural waste avoids the negative environmental and health impacts of improper disposal, like field burning. In 2017, 22696 tonnes of biomass were co-processed in Geocycle India's Rabriyawas facility.
More than 500 farmer families around the Rabriyawas plant benefit from this partnership, are able to share knowledge with each other more easily and have increased household revenues as a result.