India: Goa Landfill Remediation
The Indian state of Goa in its quest to become a landfill free state had established a Mechanical Biological Treatment based MSW processing plant in the state. The challenge before the stakeholders of the project was remediation of an old landfill at the site.
Geocycle India supported the remediation of the landfill through sustainably co-processing the non-recyclable solid combustible fraction excavated from the site. The project was successfully executed and Geocycle India was invited to partner in remediation of four additional landfill sites in the state.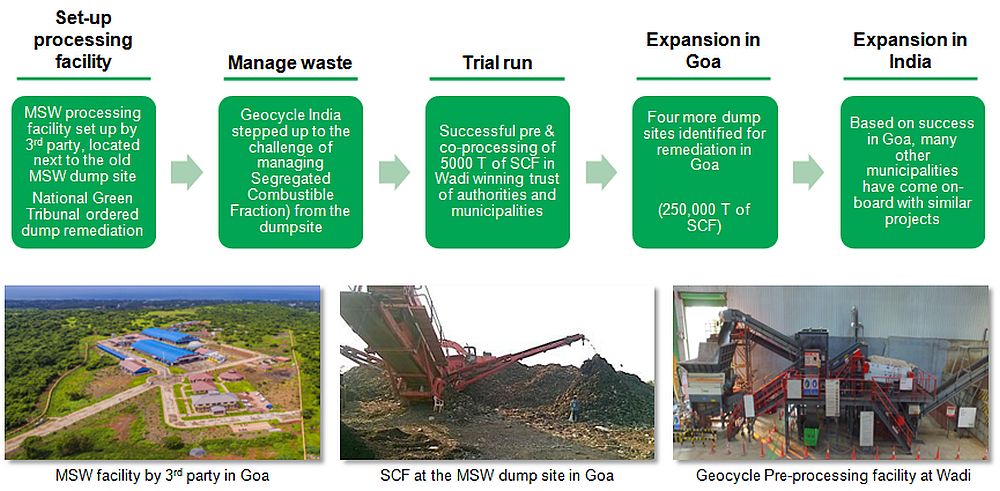 Benefits of Project