Geocycle India extends its service offer: strengthens commitment to offer total solutions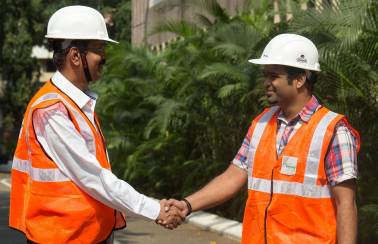 Geocycle India has been providing sustainable waste management solutions to customers, supporting them in transportation and final waste management through pre-processing and co-processing. For a while now, we have been working to develop newer solutions and extend our service portfolio for ensuring that we deliver complete peace of mind to our customers.  We are thus moving upstream in customer value chain to offer services including onsite management as per specific customer requirements.
Recently, we extended complete waste management solutions to an Indian Petrochemical company.  The company was looking to sustainably manage around 1500 metric tonnes of accumulated oil sludge. The challenging aspect of this project was the extensive scope of services which included excavation of material from storage tank, packaging, labelling, loading and transportation. While other competitors were hesitant to provide a complete solution, we rose to the challenge.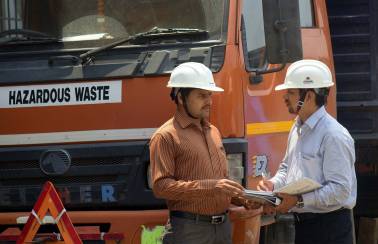 A cross-functional team of experts from Geocycle India visited the customer site to understand the specific operational requirements and safety prerequisites to offer the optimum solution to the customer.  Through this project, we have added new services to our portfolio. Our critical waste management know-how and capabilities backed by our track record give our customers the freedom   to focus on their core business while we proficiently manage their waste.